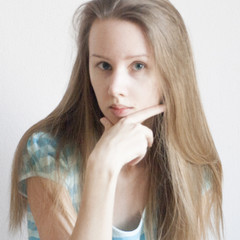 Van J Levent
Freelance Concept Artist & Illustrator
Kyiv, Ukraine
Summary
I'm a freelance concept artist and illustrator, working mostly for indie projects, projects with a small budget or book publishers.
Not tied to one style of drawing, so I am able to adapt to the style of a given project or find a new one and follow it in the future.
I work on characters, environments, icons, objects, storyboards and other things.
Like to solve complex problems and "combine not compatible", so it looked plausible.
When I work on concepts, I prefer to rely on logic, connection with the story\plot and functionality.
Always searching and study new ways of solving problems and mastering new tools.
Open to discussion and I'm not afraid of criticism.
I do not care whether I'm working on a big project or a small one. I try to give my best as far as possible, because I like helping to create the world or simply to revive ideas.
And of course I like games very much.
The knowledge gained during my work as a graphic designer, photographer, and even martial arts classes, help me in the work very much now.
My current status:
Available for freelancing
- Single orders
- Full-time by appointment
Ready to run the test task if necessary.
Skills
Concept Art
Digital Painting
Character Design
Software proficiency